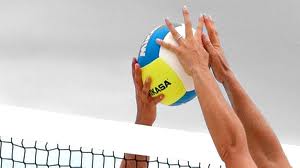 Jestli má Praha Masarykovo nádraží, Letiště Václava Havla a Stadión Evžena Rošického, má Polesí krásné volejbalové hřiště Jindřicha Bludského.
Láďa Novotný si ovšem poděkování zaslouží také, nesmíme zapomenout na dotaci rynoltické radnice, která přispěla na činnost OSČLP v rámci úpravy centra obce a úplnou rekonstrukci hřiště tak umožnila, i na sponzory, jejichž jména uveřejníme při zahájení provozu hřiště.
Přesto byl hlavní postavou projektu, vedení stavby a její realizace, člověkem, který byl duší a mozkem této akce, kterou zaštítilo OSČLP právě Jindra, který kromě toho, že má sport rád a mrzí ho, že byl v Polesí na dlouhou dobu volejbal zapomenutý, odkázal další generaci tuhle krásnou a pro tento sport v Polesí užitečnou plochu, která se stává, i před oznámením o dokončení stavby magnetem pro mladé, kteří mají duši sportovce.
Předcházelo poměrně dlouhé období několika let přípravy, původní rozpočet podle tabulek se zdál nerealizovatelný, přesahoval včetně práce částku dvou set tisíc korun.
Kromě ekonomie byly zde technické problémy, které bylo třeba vyřešit. Takovým  problémem byl například přítok do nádrže bývalého koupaliště, kdysi překrytý betonovými deskami, které byly ovšem na několika místech propadlé a přes které hřiště přesahovalo. Aktuální byl také po bouřce utopený dvorek chalupy Chudých, postižený již dříve velkou vodou, který bylo nutné odvodnit drenážním potrubím vedeným pod hřištěm i vyřešení okolí památečního kamene bezprostředně navazujícího na  sportovní plochu. Všechno se Jindrovi vyřešit podařilo k všeobecné spokojenosti a práce to byla opravdu komplexní, od horizontálního i vertikálního zaměření hřiště a sloupků, pouze s poměrně " jednoduchými" prostředky, přes betonáže, odvoz zeminy, srovnání plochy, navezení, rozhrnutí a hutnění jednotlivých podkladních vrstev až po válcování povrchu a vymýšlení dalších doplňků, potřebných mechanismů a objektů, které budou provozu hřiště sloužit.
Polesí tak přesně podle územního plánu získalo kvalitní prostor, úprava centra Polesí opět pokročila k cíli, kterým je pěkná udržovaná obec. O té údržbě prostoru v centru obce lze ovšem hovořit dlouho a není to bohužel jen chvála, jsme na počátku, toto je spíše výjimka, která si zaslouží velkého uznání za osobní nasazení všech, kteří se zúčastnili, ať v Polesí jsou přihlášeni nastálo nebo zde tráví jen část roku.
OSČLP tímto děkuje především Ing. Jindřichu Bludskému, Ladislavu Novotnému a dále všem, kteří se na výstavbě hřiště podíleli.
Přátelé. važme si nového hřiště a až bude definitivně uvedeno do provozu, chovejme se k němu jako k vlastnímu majetku, tedy slušně.
Jménem  výboru OSČLP
Petr Zázvorka
(Fotky z průběhu prací a výslednou podobu hřiště doplníme v nejbližších dnech)