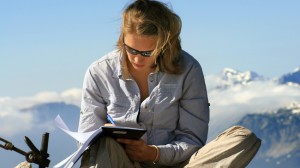 Ve vzrušené atmosféře kolem lukostřelnice trochu zaniklo, že OSČLP zrealizovalo další z drobných projektů – vrcholovou knížku na Havranu. Zasloužili se o to především Jindra a Lukáš Bludští, kteří zajistili schránku a zabudovali jí do vrcholové skály.
Bohužel netuším, zda se na Havranu někdy nevyskytovala předchůdkyně současné vrcholové knížky, alespoň jsem se o ní nikde ani nedoslechl, ani nedočetl. Ale nelze to vyloučit, vyhlídka bývala vždy vyhledávána a obliba vrcholových knížek sahá až do počátku minulého století, jak o tom svědčí třeba článek serveru Hory doly.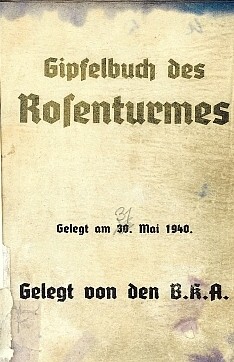 Určitě bude zajímavé sledovat, jaké postřehy po sobě návštěvníci Havrana zanechají. A až příště polezete na vrchol, nezapomeňte se zapsat i Vy!