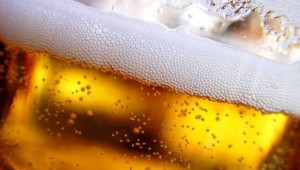 Zbývá pár dní do Vánoc a Nového roku, a tak snad neuškodí zavzpomínat, čím si naši předkové připíjeli o svátečních i všedních dnech. A že jsme v Čechách, logická volba padá nejdřív na pivo.
Život na vesnici (i v městečkách), respektive jeho mimopracovní část, se dříve odehrával mezi třemi póly: kostelem, školou a hospodou. Kostely mezitím zpustly, udržet na venkově školu je čím dál tím obtížnější, a tak zbyly jen ty hospody. Ale ani těch už není zdaleka tolik! Zmizely prakticky všechny horské boudy, oblíbené to cíle starých turistů. Rozdíl je dobře patrný, podíváme-li se za hranice do Německa. Skoro každý významnější vrch, rozhled či sklaní útvar je osazen starou, ale dodnes fungující horskou chatou, kde se poutník i turista osvěží a občerství před další cestou.
Stejně to vypadalo i na naší straně hor. Také v přilehlých vesnicích byla vždy nejméně jedna, ale většinou spíš hned několik hospod. Lidé byli výrazně chudší než dnes, ale přesto se všechny ty hospody uživily! Kromě místních žily tady v pohraničí i z rozmáhajícího se turistického ruchu a důležitou roli hrál i rozsáhlý spolkový život, který se valnou měrou odehrával právě v hospodách. Místní obyvatelé byli vysídleni, turismus v pohraničí skomíral a se spolkovým životem zatočil nejdřív Hitler a pak komunisti. Takže i těch hospod mnoho nezbylo.
U nás v Polesí a na Louži jsme na tom stále ještě dobře, díky popularitě jako výletního cíle si máme ještě z čeho vybírat. A tak se příchozí může osvěžit sklenicí Budvaru, Svijan či Gambrinusu. Ovšem co je to proti dřívější pestrosti a různorodosti??
Jaké pivo konkrétně se v té které hospodě čepovalo, nevíme, reklamní tabule na fasádách se moc nepoužívaly a ani v tiskových reklamách se značky neuvádějí. Ale velkou roli hrály tehdy dopravní náklady a tak se pivo vozilo převážně z pivovarů z blízkého okolí. A nebylo jich, na rozdíl ode dneška, zrovna málo!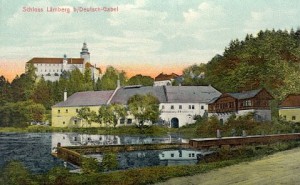 V těsné blízkosti Polesí, v Jablonném, stály pivovary hned dva. Pivovar hraběte Clam-Gallase pod Lemberkem na místě starého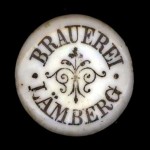 vrchnostenského pivovaru patřil spíš k menším výrobnám. Odsud jistě odebíraly pivo hospody v okolí v dobách, kdy byli poddanští hostinští povinováni odběrem produktů své vrchnosti. Na přelomu 20.století měl pivovar roční výstav asi 4000 hl. Nájemci byli Josef Maschek do r 1904 a následně pánové Niessner a Bondy, kteří měli v pronájmu i další clam-gallasovské pivovary Frýdlant, Nová Ves a Grabštejn. Nájemci při pivovaru Lemberk provozovali i vyhlášenou výletní restauraci. Pivovar ukončil svou činnost roku 1908, později byl zbořen a jeho existenci dnes připomínají jen rozsáhlé sklepy, zbudované v devadesátých letech 17.století (tedy v době založení Polesí). V nich byla údajně rovněž umístěna většina technologie včetně varny.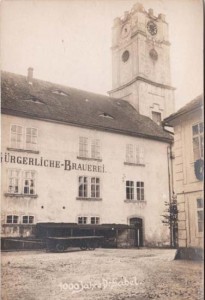 Druhý pivovar stál přímo v Jablonném. A vlastně dosud ještě stojí! Historie jeho budovy je prazvláštní, vlastně se jedná o bývalý kostel Narození Panny Marie, zmiňovaný již ve 13.století, ale podle některých stavebních prvků ještě starší. Kostel byl vypálen, opakovaně přestavován, doplněn o obrannou věž a hluboká sklepení, sloužící i jako úkryt pro obyvatele města. V devatenáctém století kostel zpustl a před definitivním zničením ho zachránily právě hluboké sklepy, které vedly k tomu, že ho roku 1863 zakoupili právováreční měšťané a přestavěli kostel na Měšťanský pivovar v Jablonném. Ten vařil pivo až do roku 1926, poté sloužil jako sklad Měšťanského pivovaru v Litoměřicích.st roku 1908, neboť již nemohl konkurovat modernějším provozům. Pivovar i s restaurací byl později zbořen a dnes jeho místo upomínají rozsáhlé sklepy, vybudované v devadesátých letech 17.století (tedy v době, kdy bylo založeno Polesí). V nich prý byla umístěna i většina technologie pivovaru včetně varny.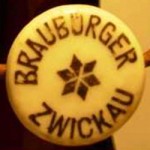 Podstatně větší pivovar fungoval v nedalekém Cvikově. Tradice vaření piva ve Cvikově začíná v 16. století, tehdy pivovar stával přímo na náměstí. Dnešní stavba za městem při silnici na Jablonné je z let 1866-1882, kdy se právovárečné měšťanstvo rozhodlo vybudovat moderní parostrojní provoz. V roce 1909 byl Měšťanský pivovar v Cvikově rozšířen o nové sklepy, mechanizován a přestavěn.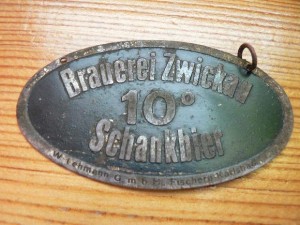 Po skončení II. světové války prošel další modernizací (varna, parní kotel, strojní myčka sudů a lahví, strojní požahovačka, sladovna s humny a dvoulískovým hvozdem, sací zařízení na slad). Přilehlý tzv. Hoffmannův rybník byl vysušen již kolem roku 1938. Právovárečné měšťanstvo pivovar vlastnilo do roku 1948, po znárodnění se stal součástí n. p. Severočeské pivovary. Jeho provoz byl ukončen roku 1968 a budovy slouží od té doby ke skladování. V dobách největšího rozmachu dosáhl pivovar ročního výstavu cca 20000 hl. V poslední době se objevily zprávy o připravovaném obnovení výroby piva ve cvikovském pivovaru. Ta by měla být zahájena již v roce 2014 a připravovaná piva ponesou názvy Luž a Klíč (tak se již dříve cvikovské pivo jmenovalo). Připravují se i exkurze pro turisty a výstavba pivovarské restaurace.
Jedním z největších pivovarů v okolí byl Měšťanský pivovar v České Lípě (Bürgerliches Bräuhaus Leipa, Aktiengesellschaft). Pivovar v dnešní Moskevské ulici byl původně vrchnostenský a vybudoval ho po požáru České Lípy v roce 1698 tehdejší majitel města Jan Vilém, hrabě z Kounic. Od roku 1790 využívalo jeho služeb na povolení vrchnosti také město. To mělo původně svůj pivovar v zadním traktu českolipské radnice, ten však shořel při velkém požáru města v roce 1787. Měšťané se snažili postavit nový pivovar, v roce 1839 založili i fond na zřízení nového městského pivovaru a v roce 1871 městské zastupitelstvo založilo výbor, který se měl zabývat vybudováním městského pivovaru. K tomu ale nikdy nedošlo. Velkou konkurencí jim byl právě vrchnostenský pivovar, který od začátku dobře prosperoval. Jeho majitelé ho rozšiřovali a modernizovali. Situace se změnila až na konci 19. století, kdy majitelka vrchnostenského pivovaru Marie Hohenlohe nabídla pivovar k prodeji. Město této nabídky využilo, v roce 1901 jej koupilo a založilo zde akciovou společnost.

Hned po koupi byl pivovar modernizován a vyráběl velmi žádané českolipské pivo s ochrannou známkou, které se prodávalo v hospůdkách, pivnicích a hotelech nejen ve městě, ale také v dalekém okolí. Největší prosperity dosáhl pivovar v roce 1939. Za 2. světové války dopadly na pivovar těžkosti a jeho sláva pomalu zanikala. Po 2. světové válce byl znovu opraven a byl považován za prosperující podnik schopný vařit piva 100 až 180. Vařilo se zde až do roku 1948. V tomto roce město požádalo o modernizaci, ta však byla zamítnuta a 16. prosince 1948 byl zastaven provoz. Pivovarské zařízení bylo odvezeno a zničeno, budovy bývalého pivovaru sloužily jako skladiště, stáčírny a chladírny.
O tom, že českolipské pivo bývalo velmi oblíbené a rozšířené, svědčí i četné nálezy starých lahví právě tohoto pivovaru. Jejich střepy můžete nalézt ještě dnes na starých skládkách po okolních lesích.
Měšťanský pivovar v Litoměřicích sice leží již dál, ale vzhledem k tomu, že pod něj postupně spadla celá řada menších pivovárků v severních Čechách, bylo jeho pivo široce dodáváno i v oblasti Českolipska a Liberecka. Ostatně, jak již bylo zmíněno, i jablonský pivovar sloužil jako sklad a prodejní místo litoměřického piva. Historie piva v Litoměřicích však spadá až k vzniku města ve 13. století.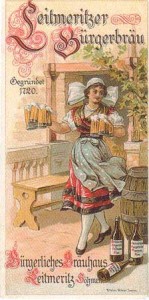 I když se uvádí rok 1720 jako datum založení měšťanského pivovaru (tehdy vzniklo ze skupiny měšťanů právovárečné měšťanstvo, které si postavilo vlastní budovu), pivovar byl dostavěn až v roce 1739. .Provoz byl prvně přestavěn v roce 1765 pražským stavitelem Jägerem za 2552 zlatých. V té době se pivo ještě stále vařilo v "městském" pivovaru v Pokraticích. Již tehdy však pivovar nesl název Bürgerliches Brauhaus – Měšťanský pivovar. Roku 1831 dosáhlo právovárečné měšťanstvo výsady, které umožňovaly prodávat v Litoměřicích pouze pivo, vařené ve zdejším pivovaru. Nejradikálnější technické změny doznal litoměřický pivovar v roce 1869. Byl zaveden parní provoz. Roku 1892 byly vybudovány nové sklepy, pořízen nový chladící železniční vagón, kterým bylo litoměřické pivo expedováno do různých států Evropy i Ameriky. O kvalitách piva v té době svědčí i zlatá medaile z Paříže v roce 1900. Před první světovou válkou se pivo exportovalo do různých států Evropy a do Ameriky. Sám císař František Josef I. vychutnal lahodnost moku při své inspekci. Filiálkami podniku se postupně staly pivovary Krompach, Německé Jablonné, Úštěk, Pihel, Zahrádky u Č.Lípy, Zákupy. K označení piv bylo používáno různých názvů: Dominátor, Josefův var, Schalkovo dvojsladké aj..
Další drobnější pivovary existovaly v Krompach, na Grabštejně, ve Sloupu, v Piheli, v Nové Vsi. Ty ovšem většinou zásobovaly jen hospody v nejbližším okolí.
Při toulkách po lesích nad Polesím se vám může stát, že narazíte na starou láhev s nápisem Brauerei Zittau. Pravděpodobně půjde o pozůstatek z doby, kdy místní lesy patřily městu Žitava a kdy si tamní lesní dělníci, cestáři či myslivci brali na cestu do lesa kromě jídla i láhev s pivem. Žitavské pivo bylo ale jistě na naší straně hranic i prodáváno, ať už v lahvích, či jako točené.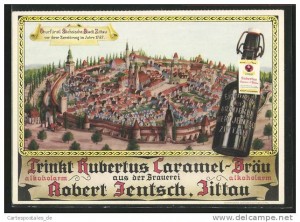 V Žitavě byly v té době  pivovary tři, Societäts Brauerei zu Zittau, Brauerie Jentsch Brauerei Nostitz. Nosticovský pivovar skončil nejdříve, už roku 1919. Pivovar Jentsch vařil ještě za socialismu, až do konce padesátých let. Nejdéle se udržel Societäts, dokonce až do let devadesátých minulého století..
Historie pivovarnictví v českých zemích je dlouhá, pestrá a plná umu, tradice a úspěchů. Pestrá mozaika malých tradičních vesnických, zámeckých či klášterních pivovarů byla doplněna moderními porostrojními velkopivovary, udávajícími směry vývoje pivovarnictví nejen u nás, ale po celé Evropě a zámoří. Jde o tradici, kterou stojí za to si připomenout a na kterou právem můžeme být hrdí.