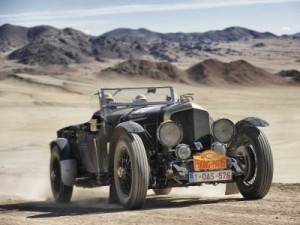 U příležitosti Martinských hus v rynoltické Nikole jsme s přítelem Štěpánem vzpomněli na dávnou dobu, kdy se v lesích nad Chrastavou konala Rallye Ještěd, spojená s vložkou do vrchu po úzké lesní cestě v okolí zřícenin Roimundu. Štěpán byl tehdy členem Škoda teamu a trénoval na úzké cestě závodním embéčkem, vyztuženým trubkovými rámy uvnitř, aby při přetočení nesplaskla kabina jako kabriolet. Vzal mne na projížďku a byla to jízda o strach – na té tréninkové cestě totiž, jak jsme viděli podle stop, již někdo druhý trénoval a vyhnout se protijedoucímu vozu nebylo možné, než na konci úvozu, kde byl prostor na otáčku. Štěpán mi tehdy vysvětlil, že mezi jezdci existuje úzus, počkat řádově čtvrt hodiny, kdyby náhodou někdo chtěl cestou projet. Ten kolega tam byl a náhodou skutečně počkal.
Dovolte, abych se při té příležitosti zamyslel nad cestami do Polesí, které vždy byly a jsou nedílnou součástí pobytu všech, kteří byli někdy trochu pejorativně nazýváni rekreanty.
Vzhledem k tomu, že jsem na chalupu poprvé přijel jako dítě v roce 1947, pamatuji dobu, kdy se na Národním výboru v Polesí museli dospělí s občanskou legitimací hlásit ihned po příjezdu pro razítko a vykázat v domovní knize přespání každé tetičky, která přijela na návštěvu. Auto měl tehdy opravdu málokdo, opravy časté, cesta, pokud byla podnikána až z Prahy, opravdu dobrodružná. Je známá historka o jistém starším chalupáři, který vzhledem k věku neustále sjížděl k levé straně silnice, tedy do protisměru, jak byl zvyklý jezdit před okupací, ovšem k hrůze přítomného osazenstva vozu. Naše rodina takové štěstí neměla, vůz jsme nevlastnili, zato děda býval ajznboňák, takže měl zdarma vlakové lístky. V sobotu se pracovalo, cesta na chalupu  o víkendu nepadala v úvahu, jezdilo se ale na prázdniny, někdy již koncem dubna, takže jsme chodili do školy v Rynolticích a pobyt končili až v září, někdy i v říjnu. Pobyt pak jistila babička s dědou a rodiče se podle dovolené střídali. Cesta sama byla obřad. První den otec odešel koupit lístky, přičemž často vlekl malý žebřiňáček, na kterém byly jednak obrovské kufry, jednak peřiny a zásoby jídla, které tehdy bylo na lístky a těžko dosažitelné. Vstávalo se prakticky v noci, tak kolem čtvrté hodiny, než se výprava dopravila s dalšími taškami a kufry s oblečením tramvají na vlak, tedy rychlík směrem na Liberec, nebo na Českou Lípu, kde se přestupovalo na lokálku (to byly dvě možné větve cesty, které se nakonec v téměř stejnou dobu – kolem jedenácté hodiny setkaly v Rynolticích. Cesta byla dlouhá, ale krásná, s mnoha tunely (u kterých zpočátku hlídaly vojenské hlídky), vlak supěl a neopakovatelně voněl kouřem. V Rynolticích nás vítal vždy usměvavý pan Zima v červené čepičce přednosty stanice a pan Petráň, bratr řezníka pana Petráně, který měl na nádraží takový malý stánek s pivem, párky a limonádou a kde byla i úschovna zavazadel. Nádraží bylo samý záhon a květ, všude bylo plno lidí, pohodlné lavičky a pískem sypané cestičky.
Cesta z nádraží se dala trochu zkrátit přes fotbalové hřiště, ale většinou jsme šli vzhledem k zátěži kolem mlékárny a domu paní Petrové po silnici na Louž, kde se šlo na oběd. Otec pak musel druhý den pro zbytek nákladu. Někdy se stalo, že nás svezl mlékař, který jel s koňmi k mlékařce paní Samkové až do Polesí, nebo dokonce jsme jednou s mámou jeli s panem Oličem na motorce a já seděl obkročmo vpředu na nádrži Jawy.
Později, když jsme odrostli, jsme začali jezdit do Polesí stopem – první to myslím zkusil a dokázal Honza a my ostatní to zkoušeli po něm. Jelo se v pátek, kdy byl větší provoz, to už byly volné soboty, z výpadovky, kde se muselo držet pořadí, jak kdo přišel.  Problém byl vždycky dostat se přes město – tak jsme přešli třeba Brandýs a Starou Boleslav, Mladou Boleslav, Liberec (ten se ale dal přejet i tramvají). Trvalo to často do noci, jednou jsme stáli v Brandýse asi čtyři hodiny ve vedru, tak jsme se dokonce vykoupali i v Labi, ale pak to jelo kupodivu dobře až do Liberce. Jindy, v zimě, jsem na patníku v Liberci zapomněl otcovu sibiřskou legionářskou papachu, jednou v noci u přejezdu v Bílém kostelu dokonce přespal u milosrdné hradlářky na kavalci, když už v noci nebyla šance nějaké auto stopnout. Vyvrcholením naší stopařské éry pak byl v roce 1965 objezd Polska ve čtyřech lidech, což sem ale nepatří. V šedesátých letech se do Polesí také jezdilo autobusem. Napřed s tak zvanými zahrádkáři, což bylo jakési sdružení chatařů a chalupářů od Mělníka po Horní Sedlo, kde Černá Louže byla předposlední stanice, ovšem po objetí všemi nejnemožnějšími objížďkami po cestě od jihu k severu – cena asi dvacet korun, doba cca 6 hodin. Úžasnou novinkou byl autobus Praha Florenc – Hrádek nad Nisou, který dvakrát denně celkem levně a hlavně jistě dovezl cca za tři hodiny poutníka až na Louž, kde i v zimě čekala vyhřátá hospoda a v sobotu tanec s živou hudbou. Podnikali jsme rovněž cesty svými silami. Pepík  vlastnil Pionýra a myslím, že ho cestou do Polesí jednou uvařil, ale dojel. Jednou jsem dostal náhodou dvě kola a sportovec Jiří  přišel s nápadem dopravit je do Polesí jaksi rovnou. Během hodiny jsme se rozhodli, koupili si několik rohlíků, Jiří mi uvázal na krk baterku a vyjeli jsme kolem 19 hodiny večerní směrem na Mělník. Nechci podrobně líčit strasti cesty, baterka se mi klinkala na prsou a Jiří tak mohl odhadnout vzdálenost mezi námi, před Dubou nám zavřeli poslední hospůdku a my jeli a jeli. Jiří ulomil šlapku, takže se naše síly trochu vyrovnaly a na chalupu jsme sklesli ve tři hodiny ráno. Řeklo by se, že by mě tato zkušenost měla dostatečně poučit, bohužel, několik týdnů po této cestě jsem z umíněnosti cestu zopakoval obráceně – sólo od 19 hodin do 6 hodin ráno druhého dne. V Mladé Boleslavi jsem píchnul přední kolo a dále pak jel na prázdném plášti. Mimochodem, jednalo se samozřejmě o ta stará poctivá kola s torpédem a řídítky ve tvaru vlašťovek.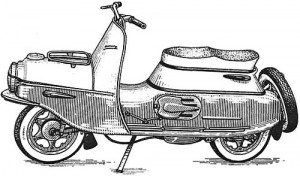 Rovněž naše motoristické začátky byly velmi opatrné. Bylo to několik stupňů – motorky a skútry byl stupeň první, pokud nepočítám Pepkův Pionýr. Skútr Čezeta (již tehdy koupený jako starší) měl tu vlastnost, že do Polesí nebo z Polesí nikdy nedojel bez nehody. První jízdu jsme jeli ve dvou, s Honzou – neměl jsem ještě dokončený řidičák, dneska se k tomu již mohu přiznat, Honza seděl za mnou a radil, jakou a jak tam dát správnou rychlost, což bylo možné jedině při naprostém soustředění se. Ještě bylo řízení ztížené tím, že nebylo u Čezety vidět přední kolo –jelo se jako lodí – až jsem bohužel po paměti vjel do tehdy právě zjednosměrněné ulice v Mimoni, kde čekali esenbáci a dočkali se. Zalhal jsem, že jsem řidičský průkaz zapomněl a skútr mi byl úředně dočasně zabaven a ustájen v kolně u okrsku SNB. Pro skútr jsem si dojel za nějakou dobu stopem – již s novým řidičákem. Data vystavení si zřejmě buďto úmyslně nebo náhodou nikdo nevšiml, takže pokuta byla tehdy malá. Jindy nám omdlel skútr v Mělníku, takže opět zůstal v kolně, jednou zase mě přitáhl kámen – jediný kámen uprostřed jinak hladké  silnice, na který jsem vjel, jindy píchnul. Také se skútrem nesmělo jezdit ve větru – měl před sebou obrovské plexisklo, které působilo jako plachta škuneru, která pohrávala s trupem a často ho naklonila až na zem. Karel mi přenechal takový skafandr z pogumované látky do deště a zimy. Mělo to tu vlastnost, že se to v dešti zpotilo zevnitř i zvenku a nedalo se v tom dýchat.  Stejně je mi líto, že jsem Čezetu nakonec se ziskem prodal. Jiný motocyklový zážitek jsme měli s Vaškem, který vlastnil Jawu se sajdkárou a opět v Mělníku – utrhl lanko od plynu. Samozřejmě byla sobota a nikde nebyla opravna, kam by bylo možné nejedoucí stroj odtlačit. V nouzi nejvyšší jsme přišli na metodu, kdy jsme se proměnili v jeden organismus. Já jsem si omotal lanko od plynu kolem ruky a přidával právě v okamžiku, kdy  Vašek řadil. Po chvíli jsme se tak zžili, že jsme jeli naprosto synchonně. Jen jsem měl ošklivý pocit, že mi z omotané ruky kape krev. Byl to naštěstí olej.  Minula mne doba hadráků neboli tříkolových Velorexů. Jiří vypráví, že mu v hupu před Dubou upadlo to zadní kolo, takže musel hadráka tlačit, tedy ve skutečnosti nést. Do Dubé dorazil po půlnoci a zaklepal na esenbáky, protože nebylo kde přenocovat a on to dál již vlíknout nedokázal. Napřed ho chtěli vyhodit, ale nakonec ho prý nechali vyspat v místní šatlavě. To byla doba, kdy se mezi námi začali množit majitelé aut. Tedy veteránů . Vlastně všechny tehdejší vozy byly veterány, některé ovšem víc. Například Honza (ale jiný, však víte, dneska mu můžeme říkat John) ten asi tomu kraloval. Jeho fiat zvaný Fiatus – kabriolet z roku 1928 ho stál někdy v polovině šedesátých let celých dva tisíce pět set korun. Byl ovšem jaksi ve stavu, kdy bylo nutné ho nějak zprovoznit, což nebylo jednoduché. Honza se tomu oddal tak, že prakticky přestal dělat cokoliv jiného, pravidelná víkendová jízda s ním z Prahy do Polesí ale byla úžasná.  Bylo to v době, kdy jsem neměl povoz, takže jsem Honzovi nakládal na Fiatuse dosti materiálu, který se tehdy velmi těžce sháněl. Zmiňuji se například o cementu, nebo o okapech, abych uvedl typický příklad. Pak ovšem přišla babička, v té době již poměrně vysokého věku, která cestu do Polesí v otevřeném voze milovala. Pak ještě pes a závěrem jsme umisťovali za přední blatník zlatou klec s papouškem Cypriánem, který naopak cestu nemiloval a i když byl překryt dekou, hlasitě protestoval. Bohužel, nebyla to jediná strázeň cesty. Neustále nám tekl chladič. Honza měl již své štace, vždycky slušně pozdravil a vítal se s příslušnými dobrodinci, kteří mu rádi vodu do láhve od mléka nalívali a přáli další šťastnou cestu. Pak jsme pravidelně píchli, pneumatiky byly velice sešlé. Znamenalo to často náklad vyložit a odlehčit té které straně, kterou bylo třeba zvednout. Honza byl ovšem úžasně šikovný, dokázal přes neděli rozměrný motor o kubatuře 2 500 cm krychlových rozložit a zase složit, jedině zvednout motor museli čtyři až šest ochotných kamarádů. Fiatus na rozdíl od jiných dopravních prostředků vždycky dojel. Jednou, bylo to cestou z Polesí, nám  ale pořádně zatopil. Jeli jsme tehdy ještě s Petrem z Louže a samozřejmě Honzou, šoférem. Hned v Jablonném jsme načepovali plnou ohromnou Fiatusovu nádrž, při ceně 2,10 za litr jsme to dohromady zvládli. Bohužel, za patnáct kilometrů se hlásil Fiatus o benzin znovu. Tak to žádal asi třikrát, cesta skoro neubývala, za chvíli jsme byli bez peněz a tak jsme začali na silnici žebrat. Honza zamával na okolo jedoucí auto, poprosil, řidič se podíval na našeho nádherného veterána a buď nám nalil z kanystru, který se tehdy vzhledem k nedostatku pump vozil sebou nebo Honza přiskočil s hadičkou a hbitě vysál životodárnou tekutinu do oné láhve od mléka. Tak podle nepřesného počítání dojel tento vůz sto a něco kilometrovou vzdálenost při spotřebě 72 litrů. Ale to není pomluva – naopak, zasloužilo by si to knižní zpracování – přišla okupace od Rusů, Honza odjel do Ameriky přes Alpy s Fiatusem, do Itálie, tam mu pomohli místní veteránisté a zaparkovali mu jeho auto do doby, než se v USA vzpamatoval, pak  mu zase pomohli místní veteránisté se etablovat, přejel USA s Fiatusem napříč tam i zpátky a asi před pěti lety najednou kde se vzal tu se vzal, Honza přijel přes Peking a Paříž do Polesí největší veterán závod na světě a bylo to i v Mladé Frontě dnes včetně fotografií, fotky visí na webu Rynoltic, v tehdejších Rynoltických Střípcích. Tak by asi mělo tohle povídání skončit, nechce se mi psát, jak  nás druhý den po invazi cestou z Polesí zatkli na Hlávkově mostě vojáci a my tam stáli do čtyř do rána a oni prohledávali embéčko a mysleli, že máme tajný auto se dvěma motory, protože jsme měli motor vzadu a ne vpředu, což nemohli pochopit a jak jsme v té době po obsazení tanky jeli s Jiřím na jeho mašině a potkali jednu kolonu někde u Jestřebí a jak jsme jim hrozili a jedna ta lafeta se začala po nás točit a my jsme přestali, jak jsme jednou jeli se Štěpánem tím jeho tehdejším modrým autíčkem ve kterém pořád něco škrundlalo a my jsme měli strach a Štěpán se smál, že to nic, a pak, u Rynoltic to zase škrundlalo akorát trochu jinak a my se smáli a Štěpán zvážněl a bum, konec, za týden si přijel pro auto náklaďákem, jinak si nedalo říct a jak vyprávěl, že ho jednou předjelo jeho vlastní kolo a vlítlo v zatáčce do výkladu.
 Nechci se ani zmiňovat o jedné cestě s Tomášem a Renatkou, kdy jsme se za Mělníkem utrhli v zatáčce na zmrazcích a Tom volal že se s tím nedá nic dělat a my dostali hodiny a točili se v protisměru, ale nakonec jsme přistáli v příkopu celkem bez úrazu. Rád bych nakonec vzpomenul na jednu předsilvestrovskou nehodu, kdy Íva obrátila jejich tehdejšího Spartaka na střechu v zatáčce za Jablonným, naštěstí bez následků a jak přijeli vymrzlí do Polesí a my jeli všichni druhý den vysvobodit to auto z pole, kde leželo mezi brázdami. A Jiří si vzpomněl, že by bylo dobře vzít lano a jak se to lano hodilo, protože tehdy my všichni, bylo nás v několika autech asi tak čtrnáct, jsme se jako burlaci na Volze zapřáhli do toho zmačklého auta a táhli ho těmi brázdami až k místu, kde se dalo přejít na silnici, a když bylo potřeba ho přenést přes příkop, tak jsme ho prostě vzali do rukou a přenesli. Myslím, že bychom tehdy přenesli i tank. Silvestr byl skvělý.
Všechno nejlepší do roku 2016,
Petr Zázvorka