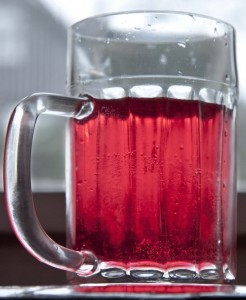 Od té doby, co jsem naposledy psal o tom, jakým nápojům holdovali naši předkové, už uběhla pořádně dlouhá doba. V předchozích dílech jsem se zabýval pivem a pivovarnictvím, ale nepilo se pochopitelně jenom pivo. I když toho bylo nepochybně zdaleka nejvíc, své zákazníky si našly i nápoje nealkoholické, určené převážně dětem.
Nelze si to ale představovat jako dnes, kdy kofola teče proudem. Zatímco na pivo muselo být pro hlavu rodiny vždycky, pití limonád a sodovek bylo spíše událostí slavnostní či rezervovanou majetnějším společenským vrstvám. V běžné prvorepublikové domácnosti v Polesí se pila samozřejmě především voda. Někdy vylepšená různými domácími ovocnými šťávami, vždyť ovocné stromy stávaly na každé zahradě a lesních plodů bylo také dost.
Čas od času ale nastala situace, kdy se do restaurace vypravila celá rodina. Tehdy přicházely ke slovu různé více či méně podomácku produkované nealkoholické nápoje. Ty, které míchali přímo hostinští, už asi identifikovat nedokážeme. Marek Řeháček kdesi zmiňuje, jak se horolezci kolem Rudolfa Kauschky na své cestě z Obrvégrů zastavovali v hostinci SteyrerFranzl na Černé Louži na jakousi Schwartzpfützwasser, ale popravdě řečeno, spíš než o domácí limonádu šlo určitě o nějakou kořalku…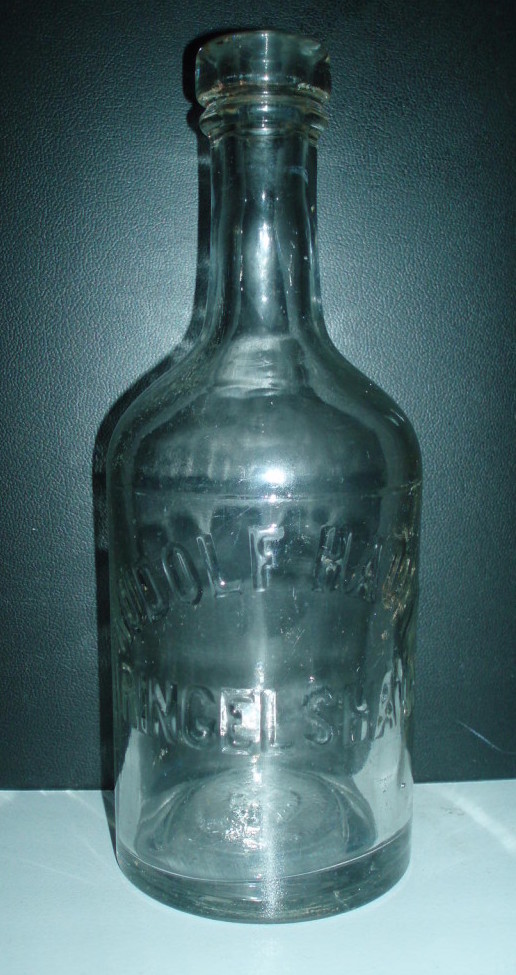 Trochu jiná je situace u výrobků pocházejících z "tovární" produkce. Pod továrnou si ale musíme představit spíš nějakou dílnu, restauraci, drogérii či lékárnu, která pomocí ruční plničky lahví a bomby s kysličníkem uhličitým vyráběla své vlastní limonády. Prostě něco jako dnešní Sodastream.
Takových výroben bylo v blízkém okolí hned několik. Ve Cvikově šlo o firmy Sodawasserfabrik Pfannkoch a Rössler, Limonaden Marie Würfel a také drogerii Zum Golden Engel Antona Grossmanna. V Jablonném produkoval limonády Franz Berner a v Křižanech Alfred Schöbel. Zajímavé je, že jen v samotných Rynolticích existovaly hned tři výrobny limonád a "minerálních" (spíše sodových) vod. Kromě Franze Bernera, který vyráběl i v Jablonném, zde fungovala poměrně velká provozovna Rudolfa Haupta a zřejmě méně významná Rudolfa Schillera. Limonády a sodovku zkrátka vyráběl kde kdo, spotřeba byla sice nepatrná, ale zase se kvůli dopravním nákladům nevyplácelo láhve vozit zdaleka, což dávalo šanci malým lokálním výrobcům. Ti produkovali nejrůznější příchutě, i když asi převažovaly ty tradiční z tuzemských surovin – malinová a jahodová. Ale třeba cvikovský drogista Grossmann vyráběl i pomerančovou a citronovou limonádu.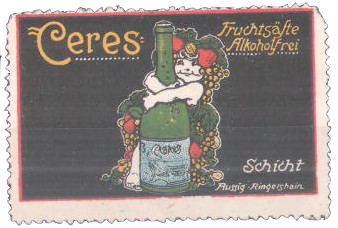 Nepila se ale jen limonáda, sodovky a minerálky. Slavná firma Georg Schicht (původem z Rynoltic, později přestěhovaná do Ústí), vyráběla pod obchodní značkou Ceres nejen ovocné šťávy, ale i obdobu nápoje známého nyní pod německým názvem Apfelschörle, tedy jablečnou šťávu sycenou kysličníkem, kterou honosně nazývala Ceres-Apfel-Sekt.
Zkrátka, i když továrně vyráběné nealkoholické nápoje nepatřily z hlediska objemu spotřeby k masovým produktům, vynahrazovaly si to pestrostí nabídky. Sice šlo o nápoje spíše pro sváteční požití, při různých slavnostech, poutích či občasných rodinných návštěvách restaurací, ale o to víc se z nich tehdejší děti dokázaly radovat!